Celebrated on March 8th, this day honors and recognizes the women's rights movement and brings attention to gender equality, reproductive rights, and violence and abuse against women.
We asked the women of Walnut Capital what this international celebration means to them, and what empowers them to keep up the fight for women's rights.


Kelsey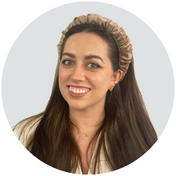 Rona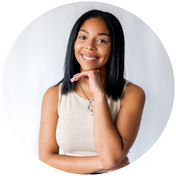 Kaiya

Andrea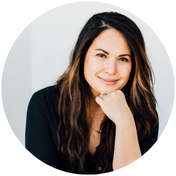 Leslie
Kayla
---
Tell me about yourself and what you do at Walnut Capital.

Kelsey, Controller, 10 years at Walnut Capital

Kelsey is responsible for the day-to-day activities of the Accounting Department; by providing direction, leadership, and evaluation. Her responsibilities include supervising property management accounting, as well as financial reporting and budgeting. Kelsey is detail-oriented and hard-working and proudly refers to herself as our "bean counter". Kelsey and her wife of 10 years have a one-year-old son together.

Rona, Social Media & Events Coordinator, 1 year at Walnut Capital

Rona is Bakery Square's Social Media Marketing and Events Coordinator responsible for (you guessed it) all marketing activities and events in the square! She is a hard worker with a positive attitude who truly loves where she works but especially digs the food and shopping. She enjoys listening to KPop, playing D&D, and doing makeup.

Kaiya, Leasing Consultant, 1 year at Walnut Capital

Kaiya is a Leasing Consultant at Walnut on Highland who fell in love with the position right off the bat! She is quick to learn, very organized, and reliable. She enjoys her day-to-day and always gets the job done with a smile on her face! Outside of work, she loves spending time with friends and family and obsesses over cosmetology and fashion.

Andrea, Director of Accounting & Commerical Operations, 14 years at Walnut Capital

Andrea oversees the commercial property managers, and accounting team, manages multiple development projects, and prepares financial reporting and analysis……not to mention putting out lots of fires throughout the day! She is thorough, detail-orientated, and always ready to take on new challenges. Andrea and her husband of 25 years have three children, who she calls "Walnut Capital Kids" since she's been with the company for over a decade.

Leslie, Corporate & Employee Relations Manager, 9 years at Walnut Capital

Leslie is responsible for creating and cultivating relationships with Pittsburgh's top employers, hospitals, affluent companies, and other relevant organizations. She and her husband of 13 years spend most of their free time with their 6-year-old daughter and dog. When they aren't traveling all over the place, Leslie is partaking in her at-home spin class!

Kayla, Property Manager, 4 years at Walnut Capital

As the Property Manager at Walnut Crossings, Kayla is primarily responsible for managing all building operations, supervising leasing activities, overseeing the property operating budget, and loves helping people find their dream apartment, basically a little bit of everything. She has a positive attitude, and excellent customer service, and is always on top of her to-do list!
---
What does International Women's Day mean to you?
Rona:
It's a day of honoring the incredible women who came before me. It's about believing you are enough, being proud of yourself, and lifting up others.
Leslie:
It means we get to celebrate every woman/girl of all ages and walks of life from the entire world, but I think that should be every day.
Kelsey:
The day highlights the strength, perseverance, and intelligence of women and how they rise to challenges.

Which women inspire you most?
Rona:
Jameela Jamil, Marsha P. Johnson, & Lizzo
Kelsey:
All women at Walnut Capital inspire me, the women in my family, and those in the spotlight like Kamala Harris and Alexandria Casio-Cortez.
Andrea:
St. Mother Teresa of Calcutta & Lisette Rihn (a world war II bride from Belgium)
Leslie:
My mother -- she was a single mom for most of my childhood and always made sure my brother and I had everything we could ever want in life. She made things look effortless and easy, which now as an adult, I truly know was not the case. I never questioned the love she had for her family.

Why is it important to have women in leadership?
Rona:
Women have a shared experience of being counted out or under-appreciated and silenced. Women in power and leadership can uplift the voices of other women. Half the population identifies as female or fem, why is it that the majority of lawmakers and CEOs are men? They don't know us or our experience. Everyone deserves to be treated the same, regardless of gender identity, PERIOD.
Kayla:
Society has been taught that most accomplished and famous leaders are men. Having women in leadership shows it isn't just men who can be successful and powerful in their positions. It shows how capable women can be in the same position. It also helps young girls see that anything is possible, despite their gender or how they identify, and their roles aren't limited to society.
Kelsey:
Women bring a different aspect than their counterparts. It's important to show younger generations of women are made to be in these leadership roles and model for them so they can accomplish even more.
Leslie:
I truly think women have a different outlook and point of view which is very much needed in leadership roles. It is key to continue to normalize women in high-ranking positions.

What obstacles do you see women facing today, and how do you think we can overcome them?
Kayla:
I think one obstacle women are still facing is not being supported by other women. In a male-dominated world, it's important we as women are supporting each other. Especially in this industry and at Walnut Capital, there are mostly women. From cleaners, accounting department, property management, and up to directors - women are the backbone of this company. To continue the success that we are experiencing here, we need to keep encouraging and uplifting each other.
Andrea:
A huge obstacle is caring for our children and aging parents or relatives, all while maintaining a full-time position. It's important that companies provide additional time off for caregiving needs, and we aren't seeing enough of that in this country.
Rona:
The majority of the population does not see us as human. It's a fact. Our rights and control of our bodies are now gone. We are being told we're less than human by those in power. We need to join the push to codify Roe V. Wade and protect abortion rights for every woman around the world no matter their zip code, the color of their skin, or her situation. It also needs to be said that
everything
we know about psychology is based on history that did
not
include women. Every study that was done by Freud, Skinner, Jung, Pavlov, and more, was done only on men. We need women in power, making decisions, and real systemic change.
Kelsey:
We face bridging the pay gap between men and women, better support post-partum for working moms, and most notably we face overcoming our fertility rights being stripped from us. Women have always risen to the occasion to fight for our rights and they will continue to do so for generations to come until change happens.
Tell me about your experience as a woman at Walnut Capital.
Rona:
It's so incredible to be a small part of a company filled with such spectacular women, from top to bottom. Learning patience from Diana, Alissa who is never afraid to speak her mind, learning organization from Madison & Allison, and kindness and understanding from Kate-- all of this is shaping me as a woman and I'm so thankful for Walnut Capital for bringing us all together.
Kaiya:
As a woman, especially a black woman, in a predominately white company-- it is important for me to show women who look like me to take that risk, role, or opportunity. When starting at Walnut Capital I mentioned that I wanted to take on a new role that allows me to work my way up. This type of work is something I was not familiar with, but I was willing to do whatever it took to not only prove to myself, and other women who need a fresh start with nowhere to go. I'm excited to continue to grow at this company.
Leslie:
I started as a property manager, then took a role as corporate outreach manager, and now am the Corporate and Employee Relations manager. Being a woman at WCM has allowed for endless opportunities and growth. I feel very fortunate to work for a company that facilitates such development in women and all employees.
Kelsey:
Being a younger woman, the business world can be difficult at times. However, Walnut Capital is run differently than other companies. Gregg, Todd, and Michael are constantly thinking outside the box and looking to the next big project they want to take on. Their visions are exciting, and a lot of women here make them happen and help create that reality. I have attended meetings with them and outside businesses/companies, where they have empowered us to lead the discussion on the projects even though their counterparts are looking to them. They always pass the torch and allow me and other women to take on these projects. It in turn empowers us and makes us better, and they can focus on the next big thing to come.

What message would you like to give women?
Rona:
Be loud, soft, assertive, and funny. There's nothing more rebellious than a woman minding her own business and being unapologetic.
Kaiya:
If your mind is set to do something, do it. Remember that as a woman, we have the strength and determination to go through whatever it takes to prove there is no limit to our wants and needs in life.
Leslie:
Just be nice. I think younger, older, and alike women can all relate to that. It takes too much energy to worry about what everyone might think of you, trust me-- that energy is better spent elsewhere!
Kelsey:
You are amazing, embrace your differences, and use your emotional/empathetic side to your advantage. It is what sets you apart and can be a huge advantage.